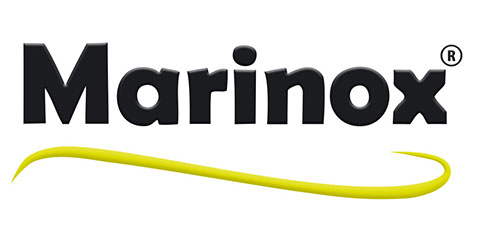 The brand Marinox offers outstanding nutritional supplements matching various healthcare needs for the whole family. Their mission is to provide the customer with the best possible product within each category.
In order to meet these high requirements, all Marinox products are exclusively manufactured and regularly monitored in Germany.

Increasing your well-being and quality of life
Marinox represents innovation, quality, security and care. The brand's aim is to develop products which help people to improve their well-being and quality of life. Carefully selected raw materials and quality-assured production guarantees high product reliability in order to sustainably promote confidence in the brand.
Marinox products are suitable for men, women, children and teenagers. Available as capsules, tablets, liquids lozenges and – soon – as effervescent tablets. The basis are following vitamins, minerals and trace elements: calcium, iron, multivitamins, selenium and zinc. They work in the following health areas:
energy and vitality
heart
brain
metabolism and detoxification
immune system
bones and joints
stomach and intestines
liver
menopause
omega-3
pregnancy and nursing
Effective products under the highest quality standards
Marinox guarantees compliance with international quality standards in order to provide best reliability. The ISO certification in accordance with DIN EN ISO and HACCP is the basis for the manufacturing process. In addition Marinox products are also Halal-certified. Seals, labels and certificates comply with European and FDA Standards.
High quality commodities from the best German and European suppliers and manufacturers
GMP production means pharmaceutical quality
IFS Food, HACCP certification
Halal certification
Standardized plant extracts
Non GMO – No genetically modified ingredients
Innovative very effective formulas
Well-balanced compositions
Regular quality and hygiene assessments
Exclusively at pharmacies

Notice: Not all of Marinox products are currently available at www.sanicare.de